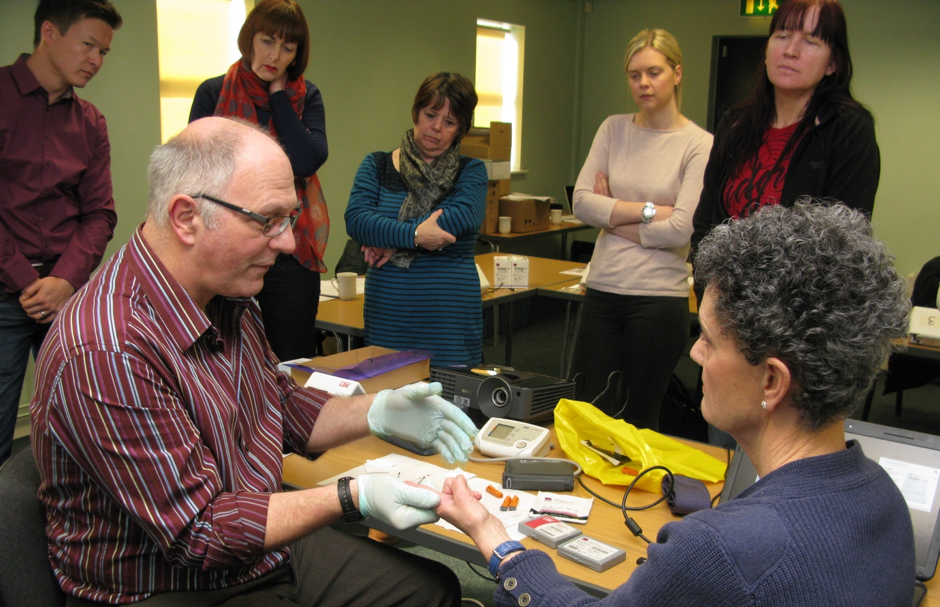 Health Diagnostics are pleased to announce that our training course for delivering cardiovascular health checks has been CPD certified following a rigorous accreditation process. Anyone completing the one-day course is now eligible to register 6.5 CPD hours for having done so.
Attended primarily by NHS Health Check providers, Health Diagnostics' one-day course gives trainees a comprehensive overview of how to deliver competent and quality-assured consultations that are fully aligned with Public Health England's NHS Health Check Competence Framework. Trainings take place either at a central venue that's convenient for participants or at Health Diagnostics' facilities in Chester.
The course covers the full range of theory and practical skills necessary to deliver effective consultations. Content includes:
• The local and national context with respect to cardiovascular disease prevention
• The background to cardiovascular disease
• How to gather all relevant biometric measurements
• How to fulfil the quality assurance requirements of delivering health checks
• Using Health Options® software to facilitate interactive and motivational consultations
• The basics of behaviour change and motivational interviewing in relation to brief consultations
• A confirmatory knowledge check
In addition to the one-day course, extensive e-learning tools are available on-going to help trainees refresh their knowledge and update their skills. These are accessible via Health Diagnostics' learning hub: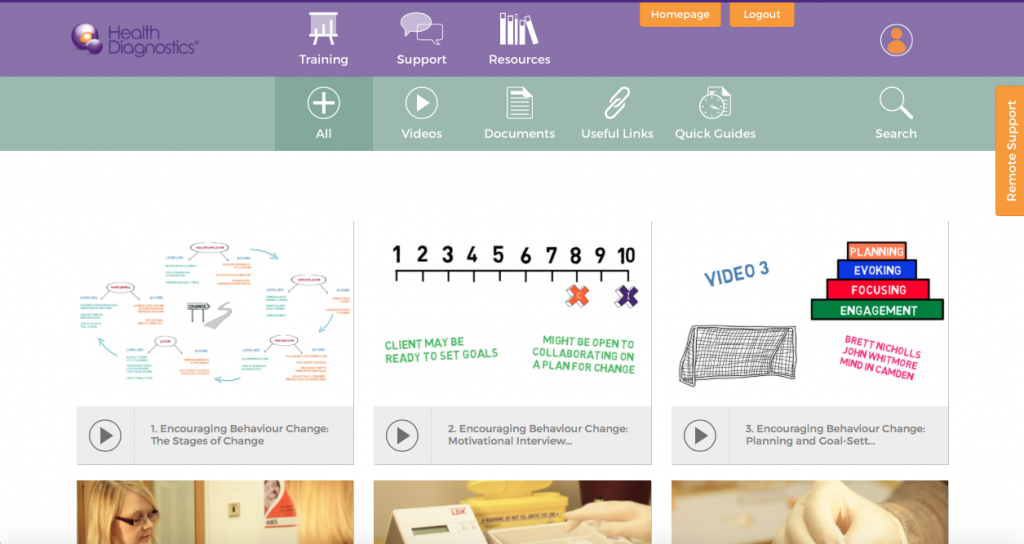 With the understanding that participatory and active learning results in superior retention rates amongst trainees than lecture-based and passive learning, Health Diagnostics have designed the one-day course to be as interactive and practical as possible. At every stage of the learning process, active involvement is encouraged and facilitated by the design of the exercises.
According to trainee feedback forms, the significant majority of participants rate the course as being either 9 or 10 out of 10 for its standard and delivery.
As a result of the accreditation process Health Diagnostics' course has undergone, any provider successfully completing the course and demonstrating the necessary competencies will receive an official certificate confirming the number of CPD hours fulfilled.
In the case of nurses for example – a profession from which a significant number of our trainees come – 35 CPD hours must be completed every 3 years. This averages out at 11.7 hours per year. Moreover 20 of those hours (6.7 each year) must be what is deemed 'participatory'. Health Diagnostics course in delivering health checks can therefore account for 56% of the annual CPD requirement for nurses, with all of these 6.5 CPD hours counted as participatory.
To find out more about our training or to book a date, contact us today.