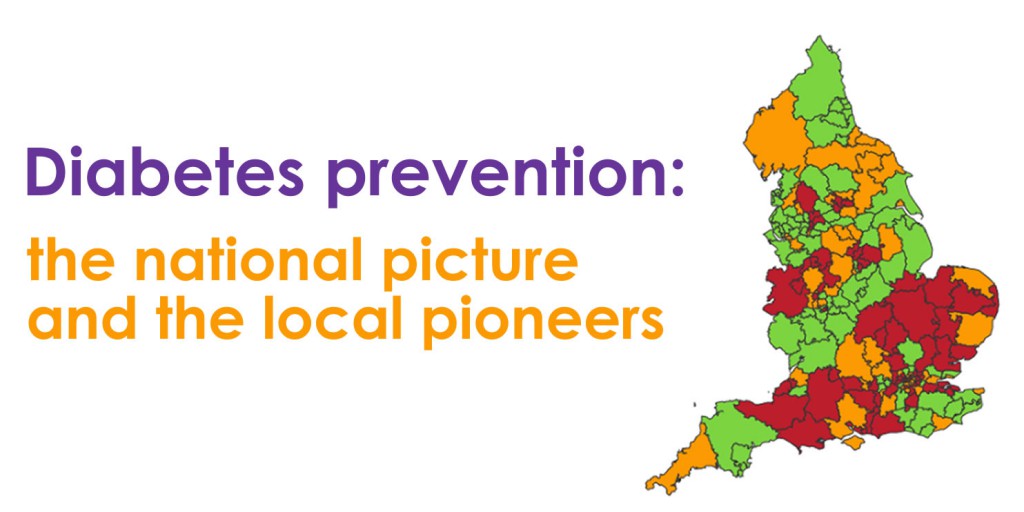 The challenge posed by diabetes
The burden of diabetes presents one of the greatest public health challenges of our generation. According to Bridget Turner – Director of Policy and Care Improvement at Diabetes UK – there are currently over 3.2 million people in our country living with diabetes; 90% of this 3.2 million have Type 2, a condition that's largely preventable. Going forward, current estimates suggest that 9.6 million people are at high risk of developing Type 2 diabetes, with that number rising dramatically every year.
So what's the cost of all this? The impacts upon the individuals concerned are potentially massive. As Bridget Turner explains, diabetes remains a leading cause of sight loss, it's responsible for over 100 amputations a week, and it's known that 41% of those diagnosed suffer with anxiety and depression. In terms of the cost to the health service, 10% of the NHS budget (£1 million an hour; £10 billion a year) is spent on the condition, with this expected to rise to 17% of the budget over the coming decades.
These figures and predictions make diabetes one of the foremost threats facing our health service and wider society. Whilst representing a tremendous challenge however, effectively tackling diabetes and reducing the burden of ill health remains possible. As Turner identified in her recent speech at the Westminster Health Forum 'we know that NHS checks and behaviour change programmes do save money'.
The evidence base and the direction of the national approach
The strength of the evidence in this area would firmly support Turner's statement. As Professor Jonathon Valabhji – National Clinical Director for Obesity and Diabetes at NHS England – explained at the Forum, 'we have good randomised controlled trials, well conducted on five different continents, showing that if we take those at high risk, so in the middle category […] and put them into intensive lifestyle management programmes then we can reduce their risk of developing diabetes over a 3 year period by up to 60%'.
Given that almost 10 million people in England are at risk of developing diabetes and with the annual cost of treating the condition's short and long-term complications estimated at between £1,800 and £2,500 per patient, the impacts of reducing individuals' risk by up to 60% could prove to be pivotal for the NHS as a whole.
The central problem facing us in our attempts to realise these outcomes on a nation-wide scale lies in the fact that, as was highlighted at the Forum, we currently operate according to 'a very reactive model of healthcare'. In Prof Valabhji's words, 'if I get a problem tomorrow, I want to go to my GP, I want a 10 minute consultation and I want to walk out with a solution, and that might well be written on a prescription. That is the model that we all hold dear, that's what we see as the function of our NHS, and 93% of all our spend on health probably relates to that model'.
In other words, we need to fundamentally address the minor emphasis currently placed on prevention if we want to curb the emerging trends outlined in the paragraphs above. The good news however is that the Five Year Forward View recently published by NHS England sets the agenda for a 'radical upgrade in prevention and public health' over the coming years, a crucial component of which will be comprehensive and effective diabetes prevention programmes.
Making strides in this direction, Diabetes UK, NHS England and Public Health England have all come together to support the roll out of a National Type 2 Diabetes Prevention Programme. The intention here is to take people at high risk and, as Prof Valabhji explains, firstly show that they can 'reduce their risk as individuals', and secondly show that we can 'reduce incidents at population level'.
Whilst still in its early stages, seven demonstrator sites have been set up across England in bid to establish a broad evidence base with which to move forward. These demonstrator sites are characterised by a range of different ethnic, environmental and socio-economic factors, with the hope being that their diversity will result in an effective and varied portfolio of learning.
'Just Beat It' in County Durham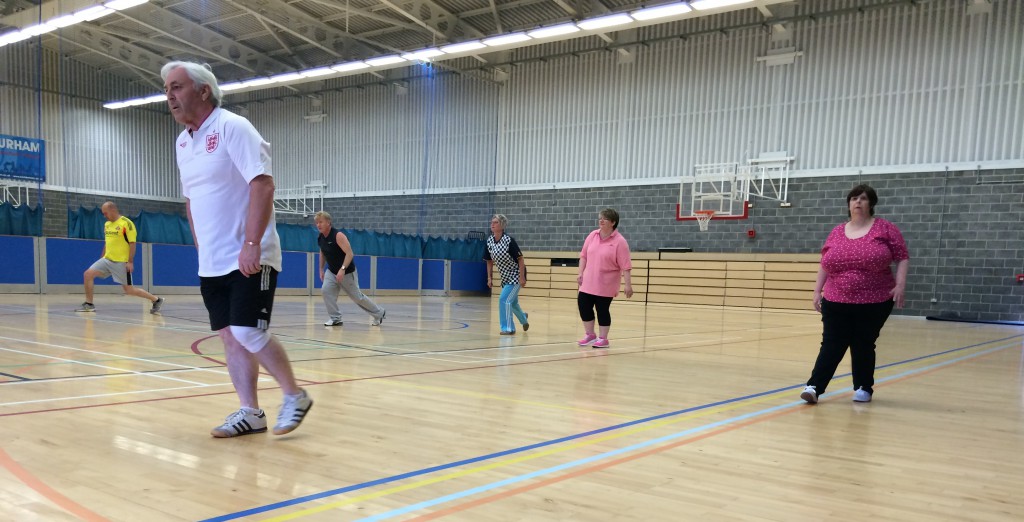 As a result of the innovative work being conducted through the 'Just Beat It' campaign in County Durham, the council and local NHS foundation trust – long-term partners of Health Diagnostics – have been selected to feature amongst these national demonstrator sites. With an evaluation of the 'Just Beat It' pilot programme having shown some astonishing results – (after 12 months, 67% of participants reduced their diabetes risk, 100% improved their physical activity and 100% lost weight) – County Durham are now in the process of scaling-up the initiative. As they do so, many of those working in preventative health around the county are watching with interest the techniques being trialled and the evidence being generated.
In terms of the situation that County Durham public health is working with, there are 30,506 adults diagnosed with the diabetes out of a total population of 515,957. This equates to 6.9% and means that the local authority (LA) is ranked 119th out of the 152 in England. Given the fact however that only 0.9% of County Durham's population is classified as Asian or Asian British – a group for whom the condition can be up to six times more common – you might expect the area to fare slightly better in these national rankings.
If ethnicity is having a minimal impact on the area's diabetes prevalence then, what are the other potential causes of these relatively high figures? The area is broadly classed as 'more deprived', which puts it the fourth banding out of a possible five, with the only further classification being 'most deprived'. This determinant is known to have an important influence; according to a large German study from 2014 that analysed area deprivation and the prevalence of Type 2 diabetes, area deprivation 'at municipality level' was found to be 'significantly associated with the prevalence of Type 2 diabetes and obesity'.
Whilst these statistics would indicate that area deprivation may be a contributing factor, there exist a number of other determinants that are all 'inextricably linked to the risk of diabetes', including physical inactivity, obesity, unhealthy diet, smoking and poor blood pressure control. Examining County Durham's population in relation to each of these risk factors in turn and looking at their national ranking out of 152 LAs (with 1st being best performing and 152nd being worst), the following comes to light:
Physical activity: 32.9% of adults classed as physically inactive (ranked 120th)
Obesity: 72.5% of adults classed as overweight or obese (ranked 151st)
Healthy eating: 21.4% of adults consume more than 5 portions of fruit and veg daily (ranked 14th)
Smoking: 22.7% of adults smoke (ranked 127th)
Hypertension: 26.9% of adults estimated to have hypertension (ranked 127th)
As these figures demonstrate, and as Anna Lynch – County Durham's Director of Public Health – explains, 'the health of County Durham's population has improved significantly over recent years, but still remains worse than the national average. Health inequalities remain persistent and pervasive'.
It's apt therefore that the LA has, for a number of years now, been forging a progressive and pioneering ethos insofar as prevention is concerned. County Durham's 'Just Beat It' campaign is yet another leading example of this approach. As Stewart Doyle – Health Improvement Specialist at County Durham and Darlington NHS Foundation Trust – explained in an exclusive interview for this piece, 'the area's 'Just Beat It' campaign constitutes an intensive lifestyle support programme that's helping people to make long term, sustainable lifestyle changes in order to reduce their risk of Type 2 diabetes'.
Alongside the aforementioned individuals Turner and Valabhji, Stewart Doyle spoke at June's Westminster Health Forum where he conveyed the learning established by the 'Just Beat It' programme. 'One of the main things we've found so far is making sure we find the right people, and this is where the NHS Health Check programme comes in' explained Doyle. County Durham are unique amongst the seven demonstrator sites in their decision to primarily recruit people from their Check 4 Life programme (the locally branded adaption of the national NHS Health Check programme). 'It's a really crucial gateway for us' explained Doyle, 'it gives us a great opportunity to discuss the risk of Type 2 diabetes, assess individuals' readiness to change, and to begin motivating people to improve their lifestyles. From here we can refer relevant people directly into our Just Beat It programme'.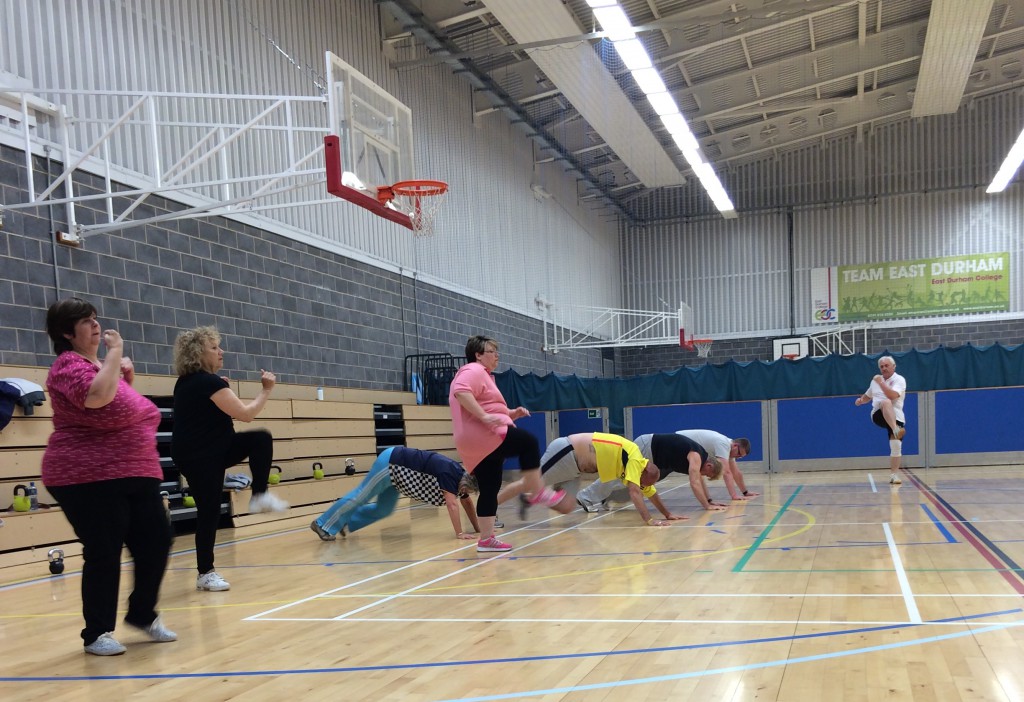 So once the case finding process has been successfully completed, what are the next steps and how is the 'Just Beat It' programme structured? Referred individuals receive two sessions a week for six months where trained individuals work with them to build people's self-efficacy. This period is very much about education, exercise and building confidence. 'We provide individuals with things like food and exercise diaries, pedometers and workbooks that they can take away and use to implement what we've talked about in the sessions' outlined Doyle. They then receive contact for a further follow-up support for eighteen months after that. The overarching intention is to give those on the programme the tools and resources that will empower them to be able to make long-term changes themselves.
Whilst this much contact time may be uncommon insofar as preventative health programmes are generally concerned, Doyle points out that structuring 'Just Beat It' in this way is fully informed by the available evidence; 'We use a lot of best practice from the American diabetes prevention programme which was a really successful model. Essentially this informed us that the more quality patient contact time we could achieve, the more successful the programme would be. This was also echoed by our own local experience'.
So what's been the impact so far? In February 2014, County Durham ran a small six-month pilot and then continued to work with these individuals for a further six months when the programme rolled out more fully. An evaluation of the participants after twelve months revealed the following:
46% adhered to the programme (seen as positive given the pilot was run in an area of high deprivation and maintenance was a particular challenge)
67% reduced their diabetes risk using the Diabetes UK risk tool
50% dropped a risk level (they might have gone from high risk to moderate risk, or moderate risk to increased risk, or increased risk to low risk)
100% increased their physical activity levels (with every single one of them achieving the recommendations of 150 minutes moderate physical activity a week)
100% lost weight
31% achieved weight loss of either five to 10 kilograms or 5% of their baseline weight
According to Doyle, a minimum of nine face-to-face consultations with each patient was really important to maintain the behaviour change. Whilst this may vary between people and populations, the evidence from County Durham suggests that with individuals that may have had entrenched unhealthy lifestyles for a number of years, bringing about lasting change and avoiding relapse required a longer, more intensive programme.
Going forward, the area has a number of strategies for how they're going to further improve on their achievements thus far. A key aspect of this development is to improve case finding capabilities. In this regard, programme coordinators have been working closely with Health Diagnostics to develop an automated system for identifying potentially at-risk patients from by electronically investigating GP records and then inviting those individuals for a Check 4 Life health check. Should the individuals prove to be at high risk of developing diabetes, health check providers will refer to the 'Just Beat It' programme for the kind of support outlined above.
Whilst this article has contained a lot of stats and figures, any public health initiative that takes seriously the notion of patient-centredness, qualitative feedback and a record of patient experience must feature as part of any meaningful evaluation. In this vein, we'll close with the following poem, written by a participant of 'Just Beat It', and shared with all those that attended the Westminster Health Forum in June 2015 on 'Improving outcomes in diabetes care: Integration, personalisation, and implementing the National Diabetes Prevention Programme':
I went to the Doctors and he informed me I was fat,
Then he told me to do something to get rid of that,
So I was referred to the college at Peterlee,
To find the magic formula that was going to do it for me,
There was no magic formula I was informed of that.
They told me to eat healthy, and work out to lose my fat,
So I started to exercise at the college at Peterlee,
I had to lose weight so everyone could see,
I found it hard going that I must admit,
But no pain, no gain is the only way to get fit,
Healthy eating is what they told me at the club,
So I cut out the beer and all that fatty grub.
In next month's post we'll be focusing on new health check and behaviour change training resources that are soon to be released!