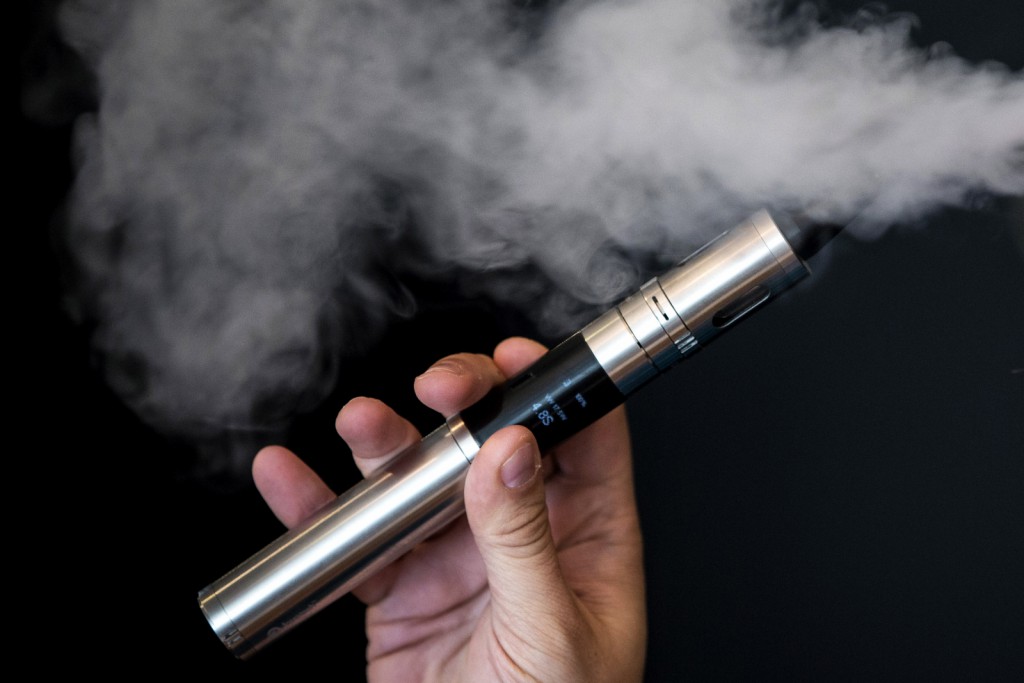 Image: IB Times/Getty
Electronic cigarettes – should you tolerate them? Would you promote them? Could you even prescribe them? With a host of contradictory opinions towards the devices, there is a certain air of confusion amongst health professionals as to how they should be appropriately treated.
Whilst the critics claim that e-cigarettes are simply big tobacco's latest recruitment tool, those who promote their use claim that to restrict the availability of e-cigarettes would be to deny smokers a potentially invaluable cessation aid. In this blog we look at the current state of the debate as well as the arguments that are shaping opinion.
Public Health England's (PHE) evidence update
One of the key publications influencing the e-cigarette debate is PHE's recent Evidence Update. Published in August 2015 and authored by researchers in the fields of addiction and preventive medicine, the report puts forward a number of key messages that include:
E-cigarettes can help people to quit smoking and reduce their cigarette consumption
There is no evidence that e-cigarettes are undermining the long-term decline in cigarette smoking amongst adults and youth, and may in fact be contributing to it
The current expert estimate is that e-cigarettes are 95% less harmful than smoking
The report concludes that smokers looking to quit "could be encouraged to try e-cigarettes"; something of a change in tone from January 2014 when the UK's Chief Medical Officer, Dame Sally Davies, went on the record to state that "they could be extremely damaging to young people's health".
Opponents of PHE's report
Despite PHE's Evidence Update, e-cigarettes remain controversial in many quarters with vocal opponents hastening to point out that a number of major tobacco companies – historically not the most socially-conscientious of organisations – are putting big money behind their promotion. Critics have suggested that this is presumably not because these organisations are interested in weaning people off nicotine addiction and therein writing the tobacco industry's death sentence, but rather because e-cigarettes have the potential to "re-normalise smoking".
Indeed, one of the chief criticisms levelled in an editorial published in The Lancet soon after the release of PHE's Evidence Update was that the report's findings were based on research funded by organisations with links to the tobacco industry. The Lancet's piece, entitled 'Evidence-based confusion' went as far as to state that,
"The opinions of a small group of individuals with no pre-specified expertise in tobacco control were based on an almost total absence of evidence of harm. It is on this extraordinarily flimsy foundation that PHE based the major conclusion and message of its report."
This being said, The Lancet's editorial does concede that "e-cigarettes may have a part to play to curb tobacco use", albeit if methodologically strong evidence points in this direction.
The Welsh conundrum
This toing and froing of opinion is aptly reflected in the Welsh approach to e-cigarette regulation. Despite originally tabling a motion to introduce a wholesale ban of e-cigarettes in enclosed public spaces, the plans have been amended with the suggestion now being to consider banning their use "in areas where there is a potential risk to children".
This amendment, proposed in December 2015, represents a significant climbdown from the Welsh government's original position of seeing e-cigarettes as a "gateway to tobacco". It was ostensibly made in response to claims by experts that there was no evidence to justify the hard-line legislation. However, with a UK medical body recently moving to license a brand of e-cigarette, opponents in Wales and across the UK may yet be forced to make further concessions.
E-cigarettes on the NHS?
In January 2016 a significant step in the direction of e-cigarettes' acceptance was made when the UK medicines regulator approved the e-Voke, a device produced by British American Tobacco, to be marketed as a cessation aid. The consequence of this license is that e-cigarettes could soon be prescribed on the NHS as a tool to help smokers quit.
Those that oppose their use were quick to respond however, with the Royal College of GPs claiming that doctors would be "reluctant to hand them out to patients without clear merits" and the British Medical Association reaffirming that "the benefits and harms are not yet known".
Furthermore, a forthcoming EU directive on e-cigarettes is set to stand in stark opposition to the decision of the UK medicines regulator; on 20th May e-cigarettes are to become officially classified as a tobacco-related product. Not only will this mean greater government scrutiny, it also opens up the possibility of e-cigarettes being banned altogether.
Health Diagnostics' recommendations on how colleagues can approach the issue
As this piece demonstrates, the debate over e-cigarettes has taken a twisting course to date and is by no means over. We would recommend that colleagues stay up-to-date with the latest arguments, evidence, and policy documents; a good way to do so is to regularly check the UK Health Forum's tobacco dashboard.
In terms of how we're modifying our systems in order to help public health teams in their own assessments, updates are currently being made to Health Options® software which will allow health check providers to record whether someone is using e-cigarettes as a smoking cessation aid, or have in fact started vaping having never smoked. The analysed data will then be made available to project leads in the form of comprehensive reports documenting the local health trends. The hope is that through implementing such a mechanism, Health Diagnostics will be able to support public health authorities across the UK in coming to an informed and evidence-based conclusion on the matter.