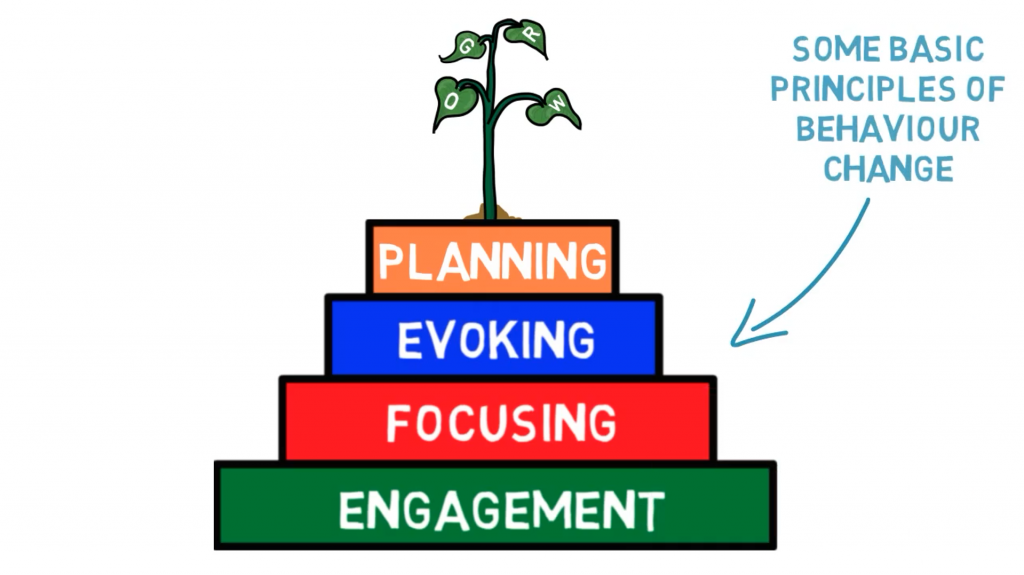 How can you encourage healthy living?
For anyone working to turn the tide of preventable ill health, this question is of central importance. With a complex interplay of factors affecting the prevalence of unhealthy lifestyles, it's also a question that requires a carefully considered response.
From smoking bans to minimum alcohol unit pricing, there are numerous population-wide strategies which show firm evidence of changing peoples' perceptions and behaviours. Lately, in the wake of COVID-19 and with the importance of physical health high on the agenda, the UK government has committed to introducing a similarly wide-ranging strategy to combat obesity.
Whilst far-reaching measures of this kind have an important place in public health strategy, research also shows that bringing about lasting change in a way that's truly patient-focused requires interventions that are innovative and individual-based.
Despite the apparent dichotomy between population and individual approaches, as Professor Jonathan Valabhji – National Clinical Director for Obesity and Diabetes at NHS England – has remarked, the NHS Health Check represents a prime opportunity to bridge the gap between these different types of intervention: the health check is fundamentally one-to-one, however its reach spans millions of eligible people in England.
Whilst the NHS Health Check carries enormous potential due to its ability to effectively operate on both population and individual levels, the question remains: how can the opportunity afforded by the health check be maximised? How can individuals be encouraged to reflect on their health and improve their lifestyles? According to the evidence, part of the answer is to ensure that providers employ the principles and practices of Motivational Interviewing (MI).
Motivational Interviewing
Founded on a nuanced understanding of psychology and behaviour change, MI is based on the notion that people will generally find their own arguments for behaviour change to be the most convincing. The rationale for MI is that if you can draw out these arguments, encourage self-reflection and allow space for individuals to explore their own mixed feelings, you stand a good chance of sowing the seeds of lifestyle change.
In terms of the evidence that supports this counselling style, a large systematic review and meta-analysis from 2005 found that MI had a 'significant effect' in 3 out of every 4 studies looked at. It also performed better than traditional advice giving in around 80% of studies.
In line with these findings, Public Health England has made MI a cornerstone of the health check provider skillset. The national programme's Competence Framework states that providers should be able to 'use behaviour change techniques (such as motivational interviewing) to deliver patient appropriate lifestyle advice'. As an organisation that train hundreds of health check providers every year, we've responded to this requirement by creating a training module and resources that comprehensively outline the principles and practices of MI.
MI training animations
Over a series of three animations, providers are taken through the basic theory and practice that underpins contemporary understanding of behaviour change. Experienced MI trainer, Brett Nicholls – whose work was drawn on in the creation of the videos – describes them as "Excellent. These videos are a great resource for those carrying out health checks and moreover, for general MI training." The animations include:
1. The stages of change:
The first video in the series looks at the stages of change model introduced by Prochaska and DiClemente and explores how the model's constituent stages can be recognised and approached constructively.
---
2. The motivational interview:
This video takes a close look at the principles and practice of MI and focuses on how these can be harnessed during brief consultations. We address how a provider can attune to clients' ambivalence and recognise readiness to change. Drawing on the work of Stephen Rollnick, we explore and demonstrate the techniques that define this style of counselling. The animation provides example exchanges so that viewers can readily contextualise what's being discussed. This video also includes a demonstration of how Health Options® software can be used in conjunction with these practices.
---
3. Planning and goal-setting:
The final video in the series focuses on goal-setting and how providers can collaborate with clients to create a realistic plan for change. Structured around an exploration of the GROW model (goals, options, reality, way forward) this video covers how providers can recognise when and how to begin planning with clients. There are numerous examples of practical questions that providers can use as well a discussion around regularly-cited obstacles and how they may be overcome.
---
Next steps
We're really keen to understand how you find these resources, so do get in touch to send us your feedback.
Finally, with various programmes of research into NHS Health Checks having shown that the programme identifies a high proportion of new cases of people at risk of cardiovascular disease, these resources – along with others available – should continue to ensure that this success translates into 'appropriate preventative measures'.