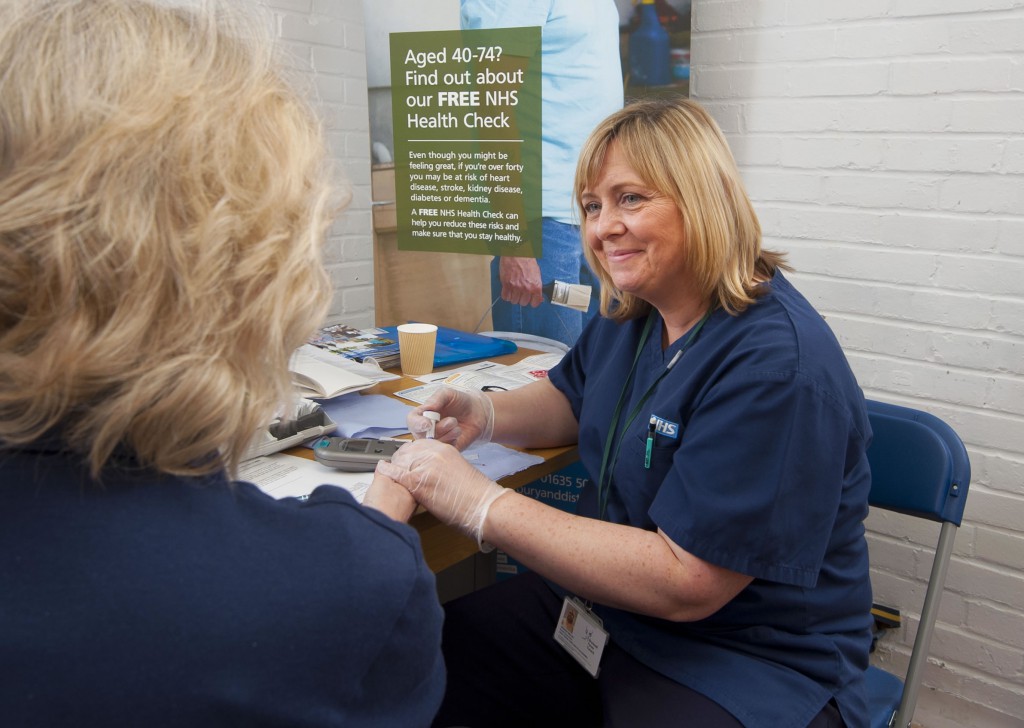 A service recognised as superior
In this month's blog, we focus in on an award-winning team of nurses working across Berkshire to deliver NHS Health Checks. In recognition of their excellent standards of nursing care, the Royal College of Nurses recently presented the county's Cardiovascular Health Check Team with the 2016 Bank Nurse Award. Despite challenging working conditions, the nursing team's dedication, reliability and flexibility in working across a large geographical area meant they were an obvious choice for the RCN. We caught up with Amanda Walsh – CVD Nurse Team Leader – to get her perspective on the NHS Health Check programme and find out more about the team's award-winning delivery methods.
"I started working for Berkshire West PCT in 2010, prior to the NHS restructure" explained Walsh. Since the transition of public health from NHS to local authority control, the team have seen the introduction of a lot of changes. "We're now on zero-hour contracts and the team has had to significantly reduce in size. The award is really a reflection of how innovative and effective our service has continued to be under these increasingly challenging circumstances."
According to Walsh, the team's ethos is "all about being mobile, targeted and professional". Having delivered health checks in a whole range of venues across Berkshire, (including GP surgeries, temples, community centres, schools and traveller sites), the nurses have prioritised a pro-active approach that, as Walsh explained, "is really about getting out to these populations rather than waiting for them to come to us".
Whilst working in a range of different venues has helped the team to reach groups that might not otherwise engage with primary care, it has also presented them with a number of strategic hurdles. According to Walsh, due to the fact that the NHS Health Check programme and its associated delivery systems are commissioned differently by Berkshire's six local authorities, "there are various forms of support and infrastructure in place depending on where you are. Because of our cross-border approach, we have to engage with a number of these different methodologies".
How Wokingham Borough Council support the team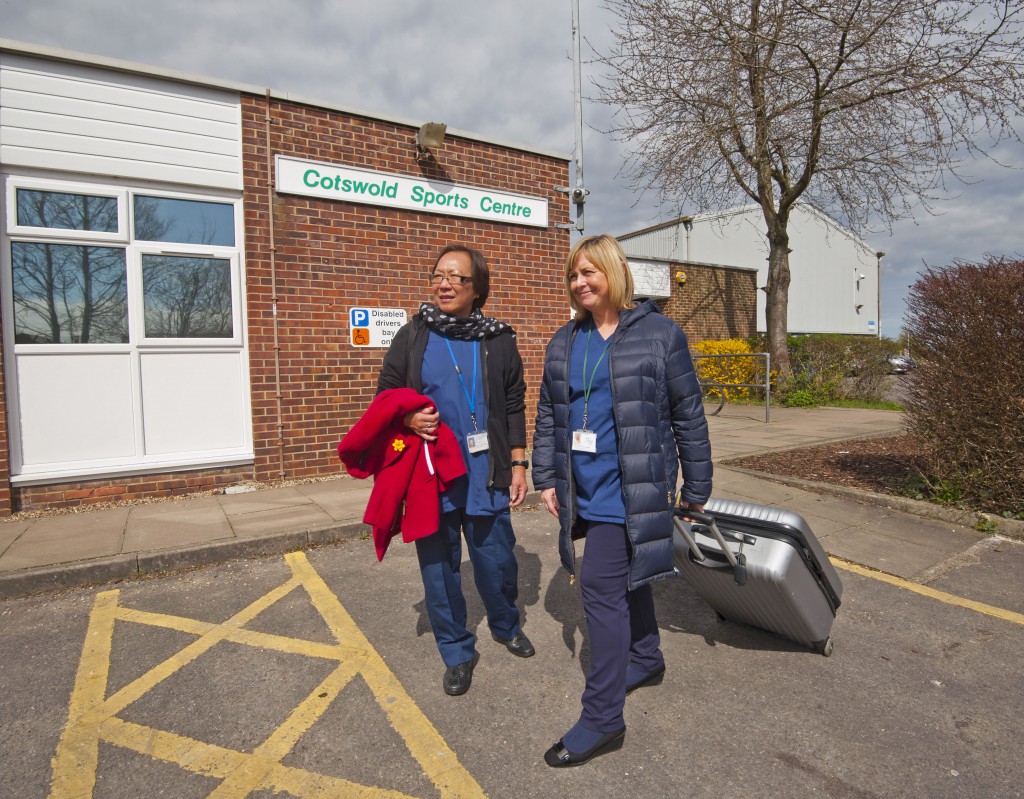 Despite paper-based delivery methods being used in certain parts of Berkshire, one of the venues used by the Cardiovascular Health Check Team – Woosehill Surgery in Wokingham Borough Council – has in place IT products and support services supplied by Health Diagnostics. In Walsh's view, "Woosehill's service is completely different; the patients get a really fantastic experience. Taking everything into account including the surroundings, the waiting times, the consultation support tools and the personal client report, it's probably one of the best services I've seen delivered". The service offered is to such a high standard that, as Walsh explained, "one woman I saw recently commented that it was every bit as good as a private health check that she'd paid £125 for. What we offered her was, of course, completely free".
The way that Woosehill Surgery run their NHS Health Check service is, as Jane Jacques – the Practice Administrator – explained, "by Amanda Walsh and the team coming in once a week to host a health check clinic. We (the admin team), send out letters to our eligible patients in advance of the clinic, make the bookings and aim to fill all 30-minute appointment slots throughout the day. The nurses then come in to deliver the checks and get very few DNAs. We know for a fact that they are identifying people with health complications; just in the last few months, we've had a number of individuals with high cholesterol, possible hypertension and several have been referred on for diabetes screening".
Expanding on this case-finding with her perspective from the frontline of delivery, Walsh described how "a lot of the people we're seeing are asymptomatic. Take a lady I saw only the other day; she was very petite, had an excellent BMI, low diabetes risk, healthy blood pressure, her total cholesterol: 10! It turns out she had familial hypercholesterolemia, a really important condition that we raise awareness of. Heart UK have got some great written resources that we use for this".
Final reflections
The bottom line however is that Walsh's case study represents one of the thousands of people across the country that stand to benefit from these preventative health services. Indeed, according to the latest independent research into the NHS Health Check published this year, the national programme is identifying:
1 new case of hypertension in every 27 appointments
1 new case of diabetes in every 110 appointments
1 new case of chronic kidney disease in every 265 appointments
In addition, 2,500 people have avoided a major cardiovascular incident as a direct result of getting their health checked. Were NHS Health Checks to be consistently delivered across the country to the same standard that they are at Woosehill Surgery by Walsh and the team, there's every possibility that the number of heart attacks and strokes being prevented could even be significantly higher.
For Walsh, the most important thing is that "you've got to be delivering quality; this programme is about helping people to live well and to avoid potentially debilitating illness. That means proper contact-time and joined-up referral pathways". Health Diagnostics would firmly endorse these words as being fundamental to what the national programme must be about if it's to remain a world-leading public health initiative and fulfil its full potential.