Introduction and context
Sport, in its many different forms, occupies a uniquely prominent place in modern life. Dominating broadcasting schedules and enjoyed by billions around the world, the impacts of sport reach far and wide, bringing together people from all different backgrounds in shared appreciation and support. This article focuses on an exciting initiative that's aiming to harness the formidable power of sport to improve peoples' lives and promote healthy living. For Boundaries For Life (BFL) – the organisation leading on the initiative – a key way of achieving this goal has been through offering free heart and dental health checks at cricket matches.
BFL, who have this season for the first time partnered with Health Diagnostics, have the over-arching vision of using sport to encourage people to engage with, and take responsibility for, their health. Under the stewardship of Dr Chet Trivedy – a Consultant in Emergency Medicine, an Honorary Associate Professor at Warwick Medical School and a Senior Lecturer at the Blizard Institute, Queen Mary University of London – the initiative has broken new ground in health promotion. "It's really about providing opportunities to engage with health outside of the traditional medical settings", explains Dr Trivedy; "what we're keen to do is emphasise that the patient owns their health. Our role is simply to support and facilitate that process".
Dr Trivedy, who founded and has overseen the BFL initiative for past eight years was, prior to engaging in this work, the doctor for the Kia Oval cricket ground where Surrey play their home games. "People kept coming into my medical room saying 'doc, can you check my blood pressure?'", he explains; "this was when I first spotted the niche for more formalised health screening at matches and so we started the project". From the outset, BFL partnered with Healthy Stadia, a charity that focusses on the impact sporting venues have on the health of those attending. This arrangement gave BFL a significant platform from which to establish the project, with nine major cricket clubs across England and Wales taking up the offer free checks on match days. What really gave the project a renewed urgency however was when, three years ago, Dr Trivedy himself suffered a stroke; "the fact that even I, an experienced doctor engaged in this area, could go through exactly the kind of thing we're trying to prevent really emphasised the need for the general public to be given this vital knowledge about their health". Having recovered from his experience, Dr Trivedy's charitable work has gone from strength to strength, breaking significant new ground this season through the adoption of a new and improved delivery model.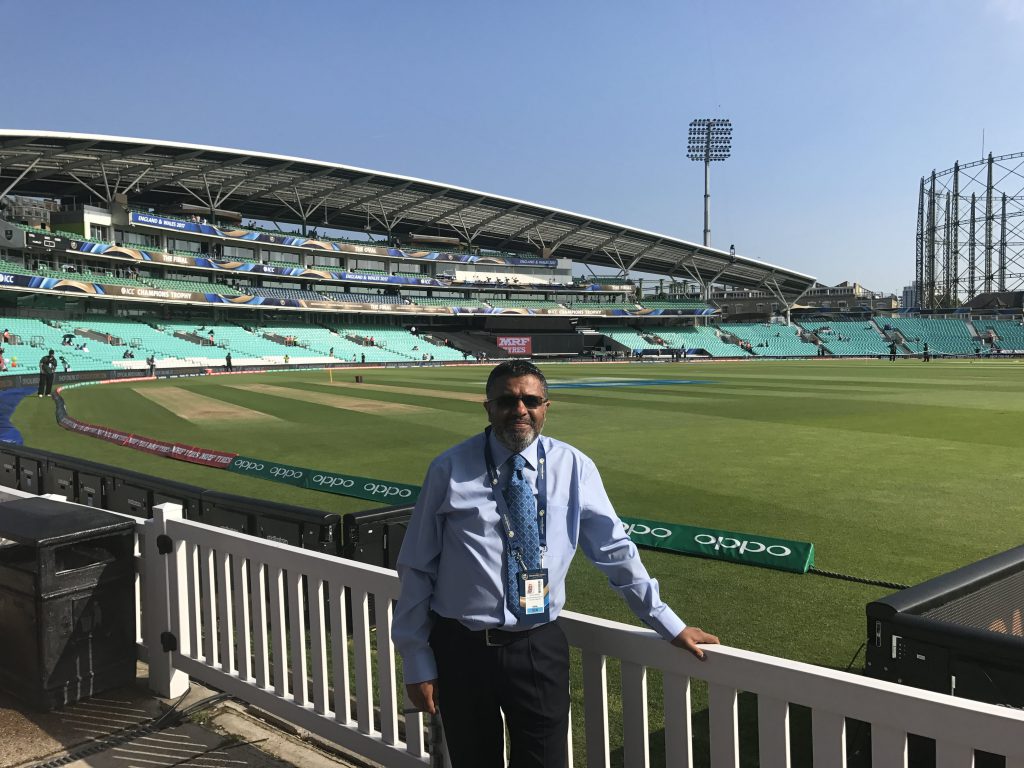 What is the BFL delivery model?
BFL employ a simple yet uniquely innovative method of provision: a gazebo is set up in a 3×3 metre space at cricket matches and a team of volunteers (made up of doctors, dentists, nurses and non-clinical helpers) that take up positions at varying 'stations' which people who are having a check move between. Having gathered all biometric measurements and the required blood pressure/cholesterol readings, individuals sit down with Dr Trivedy who, ties together the various strands of the consultation. Having, in previous years, delivered these health checks on paper, this year a new model has been implemented which has transformed this latter consultation stage of the process. "This season we started using Health Diagnostics' systems and heart age has really become the focus of the checks we're offering", explains Dr Trivedy. Using Health Options® software, all data is inputted into the system and the individual is informed of their cardiovascular risk and heart age scores. In addition, Dr Trivedy – also a qualified dentist – along with colleagues perform a brief dental check with the specific aim to raise awareness around mouth cancer. People are in and out of the gazebo within 20 minutes and everyone is offered the opportunity to access their results via a secure online portal (more detail on which is below). Sustainability is a central aim of this model, with all volunteers being offered free tickets to watch the cricket after the checks are completed.
Despite having always received excellent feedback, this year, according to Dr Trivedy, BFL have stepped up their game by "coming out of the digital dark ages and into the light by using this system to deliver". The fact that the Team are now able to inform people of their heart age has proven to be a key aspect of the new model which has had significant impacts on the front line. "People find it fascinating and it's a really meaningful number", explains Dr Trivedy, "and what we're also doing, before we reveal peoples' scores, is we're asking them what they think their heart age is. Some of the differences have been huge! People will say things like 'I think my heart age is 40', and it's actually 58! Understandably, they can be quite shocked at the disparity". As a medic, Dr Trivedy outlines that this captures something really important around people "thinking they're in great health, when really they're not".
Having gone through the health check and been given their scores, people are offered the chance to receive their results online by signing up for a My Well Record account. Created by Health Diagnostics as an innovative way in which to communicate risk and support people to change their lifestyles, My Well Record functions as a secure web portal that provides individual access to all results gathered during the consultation. People can use the website to complete 'what if I change?' scenarios at home, allowing those that have had a check to grasp the tangible impacts on lifestyle modification on their risk of heart disease and stroke. The vast majority of those that have been given a health check by the BFL Team have taken advantage of My Well Record and the initial data analytics show extremely active usage, with thousands of 'what if I change?' calculations being generated. "This is a really big change for us", says Dr Trivedy, "it allows us to say, go away and use this to think and play. Previously it was never possible for the people we see to interact with their health to the extent of being able to see where they could be in ten years' time, for example".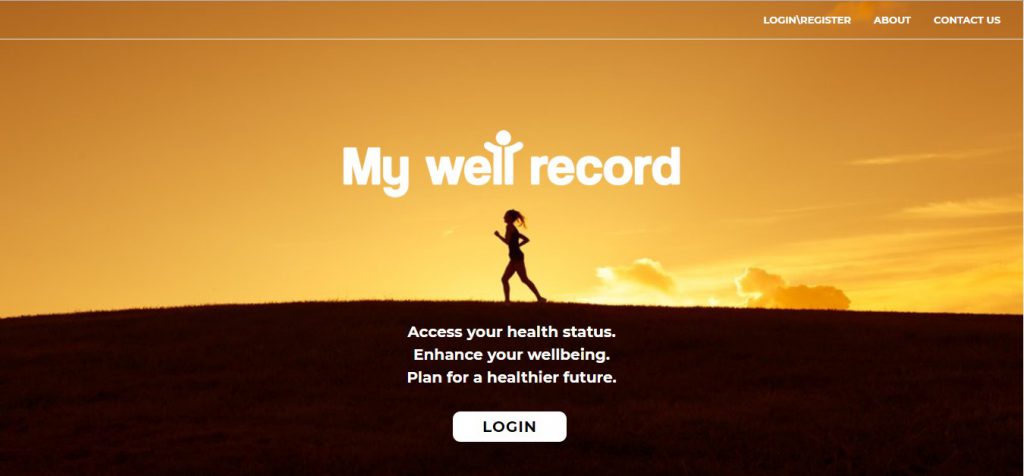 With all things considered including the dental aspect of the consultation, the digital sophistication and the opportunity to speak with a medical consultant, the health check could, explains Dr Trivedy, "be worth in the region of £180; we offer them for free! This means that when people have paid £50 for a ticket, they're leaving with £130 worth of benefit. It's a no-brainer for them!" From the perspective of the cricket clubs involved, it's the fact that something invaluable is being given back to their fans and staff that justifies the space being available for these health checks. Financial and logistical support with spreading this message of health promotion in these settings has, says Dr Trivedy, "been helped hugely by the collaborative relationship we have with Healthy Stadia and Simply Health", the latter of which have provided monetary backing to the initiative. For Dr Trivedy, it really has been a team effort, "both in terms of the volunteers and the organisations supporting Boundaries For Life, without which we couldn't have achieved what we have".
Cricket games at which Boundaries For Life have hosted health checks during the 2018 season
England v Australia (2nd One Day International) The SSE SWALEC Cardiff
Warwickshire v West Indies XI (Friendly) Edgbaston
England v Australia (5th One Day International) Old Trafford
Domestic One Day Cup Final Lord's
West Indies v India Beckenham
England v India (One Day International) Headingly
Kent Cricket Festival Kent
England v India (1st Test) Edgbaston
England v India (4th Test) Ageas Bowl
Which populations are Boundaries For Life reaching?
There are a number of factors that go into making the approach of BFL stand out from similar prevention initiatives such as the NHS Health Check (which, though similar in certain ways, BFL are distinct from). First and foremost, explains Dr Trivedy, "cricket offers a unique space in that the amount of time people spend at a match is unlike many – if any – other sporting events. It's a full day, there are lots of breaks and when it rains we can double our intake because people want to get out of the rain!" Having tried football games, which didn't work due to the relatively brief period that people are in the stadium for and the small window of opportunity at half time when people are more interested in getting a drink and a programme, cricket has established itself as offering ideal conditions to pragmatically promote healthy living. In addition to fans of cricket, the BFL initiative also targets ground staff, many of whom are on temporary contracts as matchday stewards. These individuals often work travelling to stadiums across the country, a work schedule that can mean they're not always able to easily access primary health care. It's precisely these sorts of groups – the otherwise so-called 'hard-to-reach' – that BFL have such an advantage in making contact with.
A further big plus to harnessing the power of cricket is that – with big international teams from the likes of India, Pakistan, Bangladesh, Sri Lanka, West Indies and South Africa – it's the only sport with an ethnic majority. With populations from these places having a traditionally high incidence of health issues, cricket matches present an effective way in which to reach out to potentially high-risk individuals. In a similar way, men between the ages of 40 and 60 (who are generally more at risk of CVD than women and who may be less likely to attend their GP), also attend cricket games in their droves. As Dr Trivedy outlines, "public health authorities do a lot to try and engage men and to get them to attend a health check; at the cricket, this challenge seems to disappear and they engage with you!" It's for these reasons that, "this sport allows you to see a spectrum of some of the most at-risk groups", concluding that "cricket was designed for health checks, not the other way round! Everything about what we do works beautifully with this." Indeed, the initiative is proving so popular that it is not uncommon for queues to form around the gazebo and for people to have to be turned away due to capacity being reached.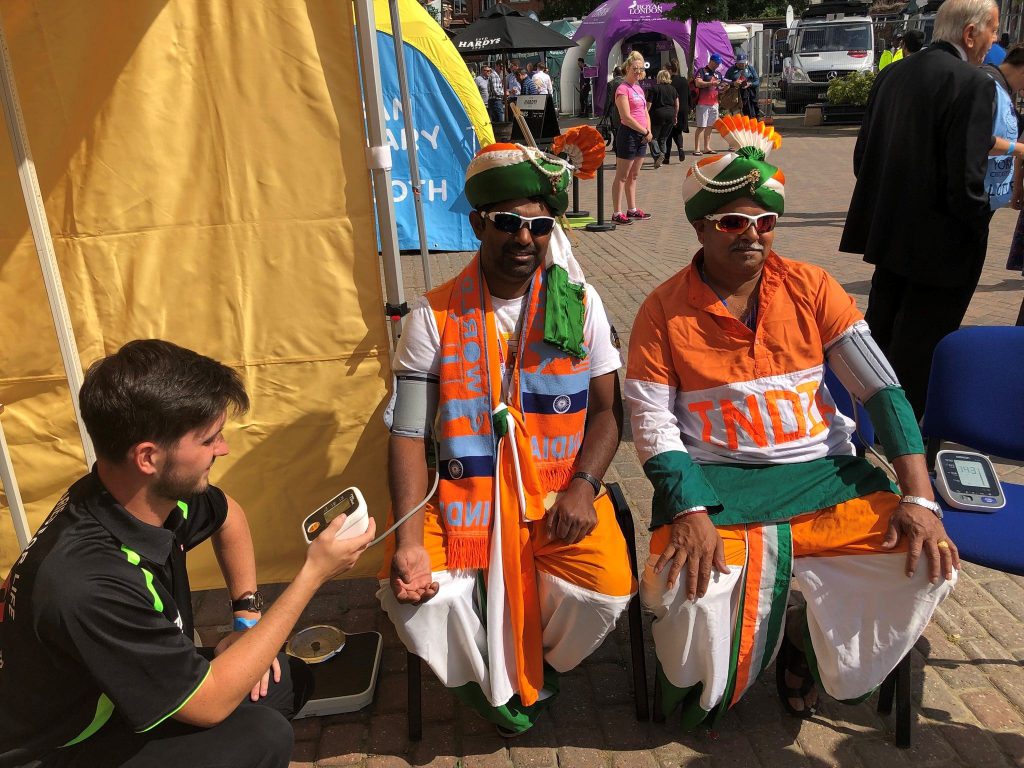 What are the psychological implications of the approach?
In addition to the audiences that BFL have been able to target, their approach arguably benefits for a number of more subtle psychological factors, the likes of which aren't necessarily replicable in traditional medical settings. Firstly, hosting these health checks at cricket matches appears to be having the effect of normalising discussions around cardiovascular risk and heart age. "No-one minds talking about it", says Dr Trivedy, "I've seen strangers discussing their heart age with people they've never met before! You wouldn't get that in a doctor's surgery; people don't walk out of their appointments saying 'I've got this what have you got?'" Despite having been surprised by how freely people have spoken about their results, admits Dr Trivedy, the carnival atmosphere has a significant effect in adjusting those norms; "people simply don't see any of the traditional barriers to engaging with their health at these sorts of events. It's something other public health campaigns could really learn from", he explains.
The effect of supporting a club or a country with other fellow fans also has a big impact at the group level. Sport has the power to bring people together in a way that is almost unparalleled in today's world; hosting health checks at cricket matches taps into this. "You're with people that are like you and that are part of your tribe", says Dr Trivedy. One way in which the BFL Team have seen the effect of this manifest is how interest increases amongst supporters when a queue starts to form outside our gazebo. "The nudge effect is surprisingly large", Dr Trivedy observes, "when people see their friends and fellow supporters having it done, the implicit message is that 'if they're doing it, why shouldn't I?'" Perhaps the most powerful example of this nudge effect was when a family of seven people, all of whom were celebrating father's day, came and each had a health check at one of the matches. "After getting their results, they all turned round to each other and said 'come on guys, we need to do something about this as a family.' How often would you see that in a GP surgery?", asks Dr Trivedy. With many other examples of this kind, the work that BFL are doing very naturally benefits from and builds on existing social networks in a way that can be hard to replicate in other settings.
Ultimately, a key goal that BFL are aiming for is to encourage people to take a consciously active role in looking out for their health. "I say to people 'it's up to you, this is what happened to me with my stroke, but these are your choices'", explains Dr Trivedy. In this respect, the approach that the Team take is one built around engendering empowerment, spreading the message that people own their own health and ultimately re-enforcing the fact that they're the ones with the power to change things. According to Dr Trivedy, "it's an inspiring message to be able to spread and people really respond to it. It's something that English Cricket at large can be very proud of their role in helping to make happen."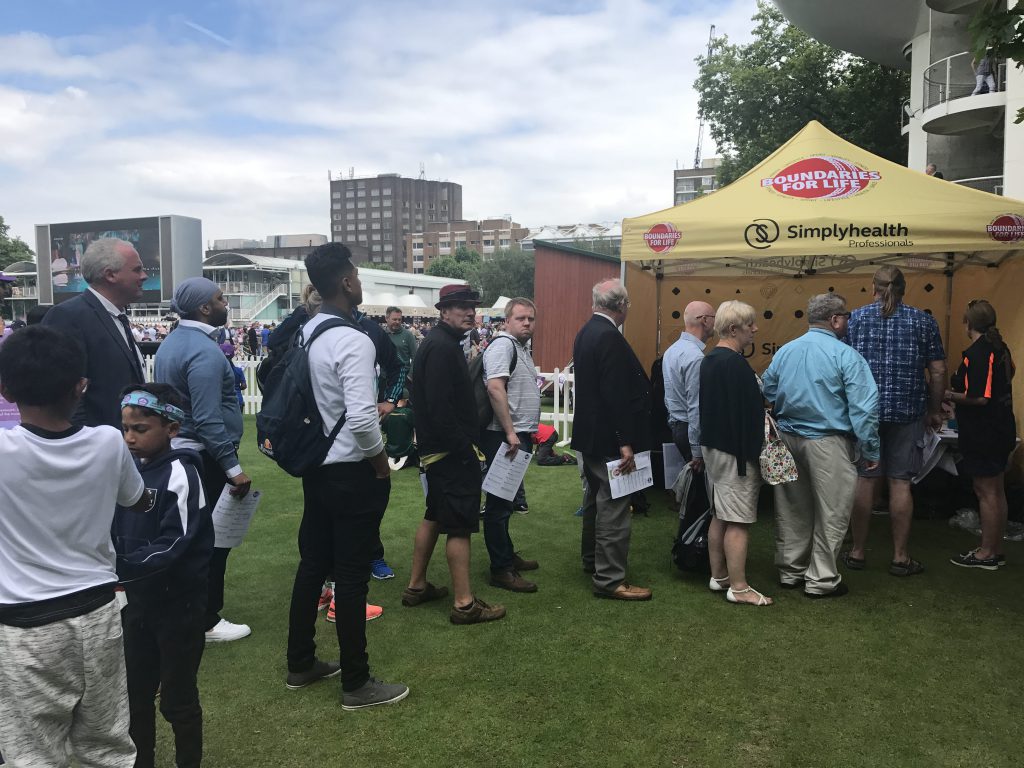 Conclusions and next steps
Speaking on the experience of working with Health Diagnostics this season for the first time, Dr Trivedy comments that "we've gone from being on a plateau, to a level where so many more platforms can be built. The software has just given us so many opportunities to do things that weren't previously possible". Extensively researching the data that the new system has been capturing represents a key dimension that BFL are looking to explore. Indeed, having recently taken up a post at Queen Mary University in London, Dr Trivedy's plan is to initiate a rigorous in-depth analysis of the data that's been gathered at games this season. He explains that "what I really want to look at is how peoples' perceptions of their heart age differ from their actual scores. In addition, we'll be following up the majority of the people we've seen and asking that million dollar question of whether they were able to change anything". Having already completed 200 health checks at games this season, the BFL Team have generated a significant data sample that will be used to investigate just how effective these checks are proving when it comes to changing hearts and minds.
It is this goal of transforming lives that fundamentally underpins the BFL ethos. "I'm all about changing one person's life", says Dr Trivedy, "I'm not looking to meet arbitrary targets. Everyone's an individual and if we can change one person's life so that they don't have to go through what I went through when I had my stroke, it's completely worth it". Ironically, it may well be this closely invested aspect of BFL approach that means they are able to effect a far greater change overall than if percentage targets were the main driving force. Whilst these fully analysed outcomes will be reported on in due course, what's certain is that the leadership and vision which Dr Trivedy has brought to this initiative is admirable. It is precisely this that, time and again, proves to be a vital element in successful prevention programmes. For this dynamic organisation – who are, it should be added, currently looking for support from potential trustees – the work will only be truly complete when, as Dr Trivedy says, "health checks have been embedded in sports at every level".